Description
OAI Mid UV Exposure System – 260nm
Optical Associates Inc. of Milpitas, CA USA 95035
OAI "Lazer" 2000 Watt Lamp with a 260 NM Mirror and 260-260 NM Sensor
Model 0130-042-04 S/N 665 Anode (+) Up
Credit terms for many Duns rated USA & NAFTA businesses : Net 60 Days, nothing down. F.O.B. Kansas City MO USA.
Credit terms for many Businesses outside the USA : 25% down, Net 60 days.
USD$4,999.00 OBO FOB Kansas City. Why not make us an offer? I promise to reply asap to all offers.
Optical Associates is a terrific company. They have excellent helpful technical support staff.
I bought this OAI hoping it would photonic sinter my product. However I have learned that sintering is only possible with particles under 50 nm or so.
This OAI is in great shape and was operated and owned by students and professors at an area university.
This OAI Model 0130 is similar to the OAI Model 30.
OAI Model 30 Ultraviolet Exposure System :
https://oainet.com/wp-content/uploads/OAI_Model-30-datasheet-2022.pdf
Here are the boilerplate specs for an OAI Model 30 (NOT the 0130 advertised in this sale!)
When I return from skiing in Colorado I will post more photos of the OAI. Please email me or phone me if you need more photos.
You can demo the OAI over the internet. Simply Skype or Zoom me, and command me to test out the features of the OAI while you observe!
OAI Products : https://oainet.com/product_category/uv-exposure-systems/
OAI : https://oainet.com/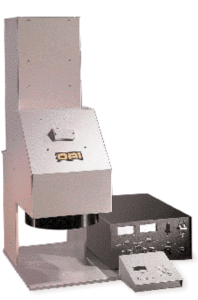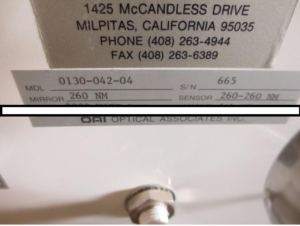 [Best_Wordpress_Gallery id="2″]